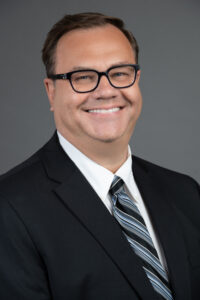 David McCoy
David McCoy has worked in various roles and levels with the civil and civic services for the last 30 years. He has worked in Alberta and British Columbia with a focus on both operations and human resource management.
Throughout his career, David has specialized in recruitment, training, and safety within a public body context. He has provided counsel, advice, education, and coached leaders at all levels of organizations in terms of recruitment, onboarding, labour relations, collective agreement interpretations and application. David has restructured organizational recruitment processes, implemented technology tools into the hiring process, and advanced competency-based hiring throughout his career.
David brings to the Commissioner role expertise in advancing and upholding the principles of fairness, transparency, and accountability in the field of government and public service.
David is a graduate of the University of Alberta (B.Ed.) and a nationally certified professional in human resources (CPHR BC & Yukon). David's community involvement has included voluntary service at local organizations such as Scouts Canada, the Victoria Children's Choir, Parent Advisory Committees, with several post-secondary institutions in the Victoria region with student interview preparation and practice, and has participated in the CPHRBC professional mentorship program for 11 years.